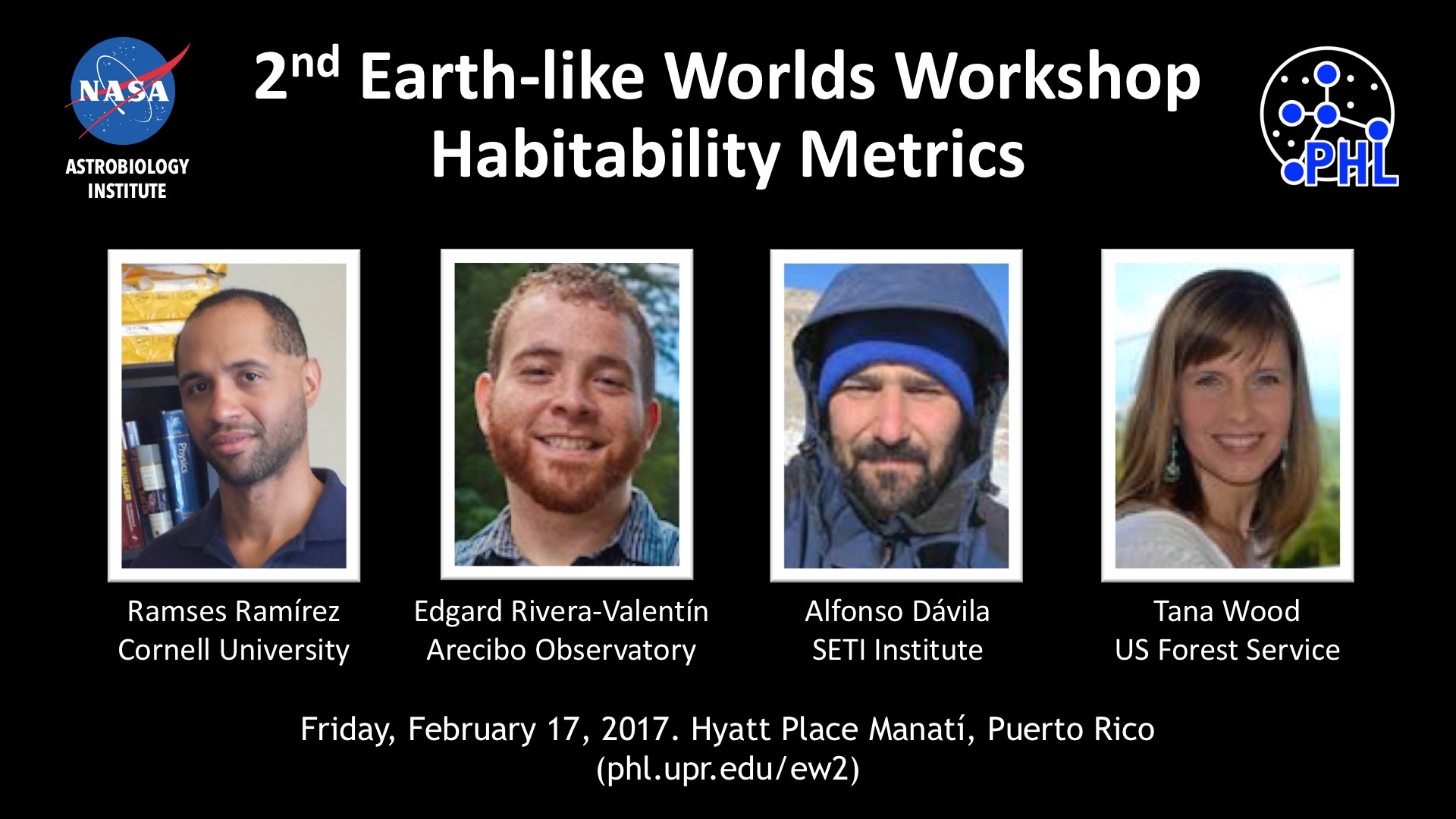 2nd Earth-like Worlds Workshop: Habitability Metrics
Friday, February 17, 2017. Hyatt Place Manatí, Puerto Rico
The PHL's 
Earth-like Worlds Workshops (#ew2) 
address key topics of planetary habitability. The focus of this second workshop is on 
habitability metrics for Earth-like planets. 
The workshop is for scientists and students who want to initiate new multidisciplinary research collaborations 
on planetary habitability science
, especially with minority serving institutions. The main language of the workshop is Spanish but all documentation and the white paper will be in English. The workshop is organized by Prof. Abel Méndez and Dr. Guillermo Neri, and sponsored by the PHL, the NASA Astrobiology Institute, and the UPR Arecibo.
---