Last Update: April 19, 2014
---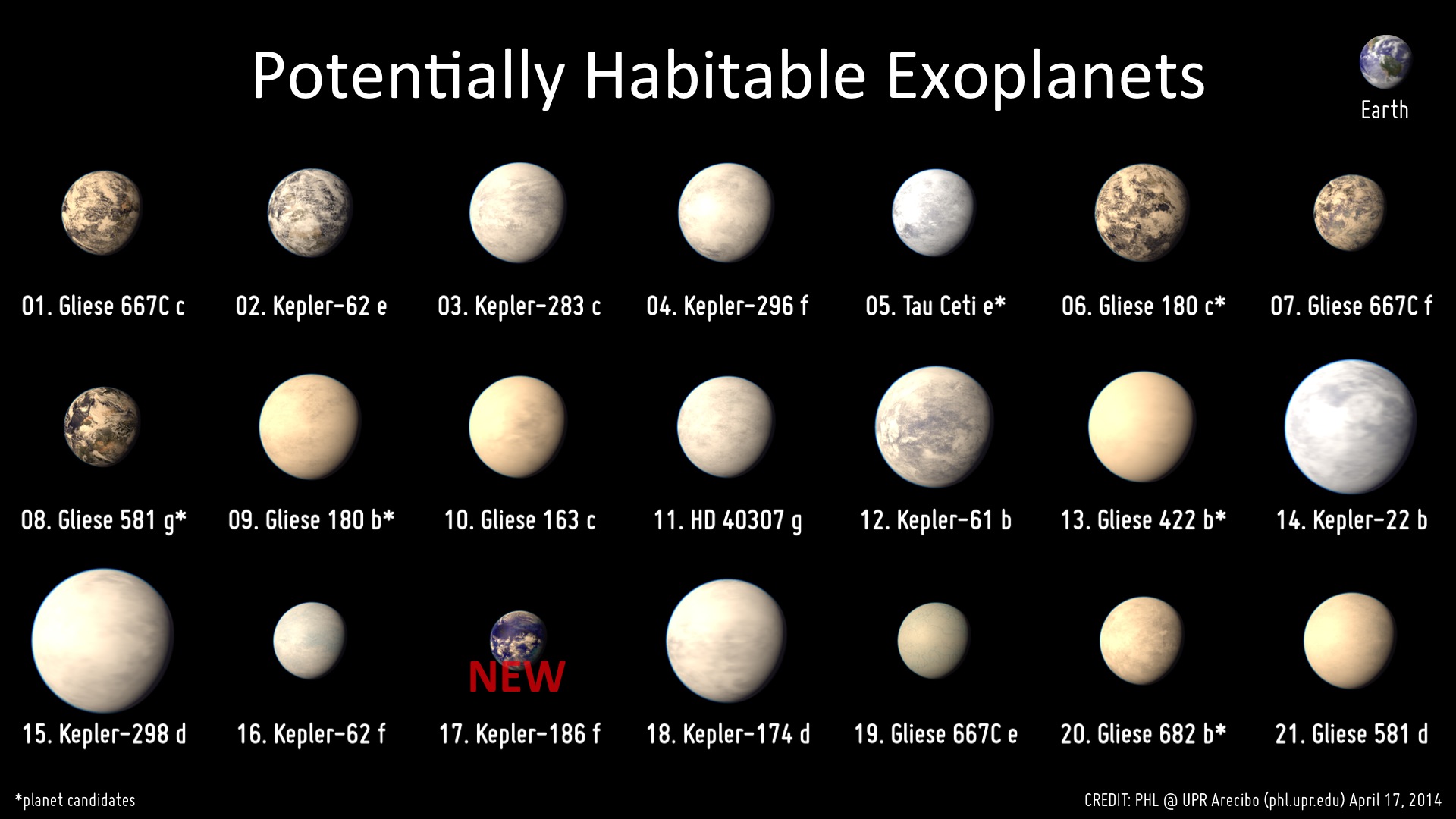 Conservative and Optimistic Estimates
---
The 
Habitable Exoplanets Catalog (HEC)
 list a selection of all known exoplanets with any potential to support life, including some unconfirmed planets. The catalog tries to be as 
open as possible
 as not to exclude any object of interest. This selection can be narrowed down as desired using more conservative criteria based on different habitability metrics. For example, the following two figures divides the objects of interest of HEC into a conservative and optimistic sample.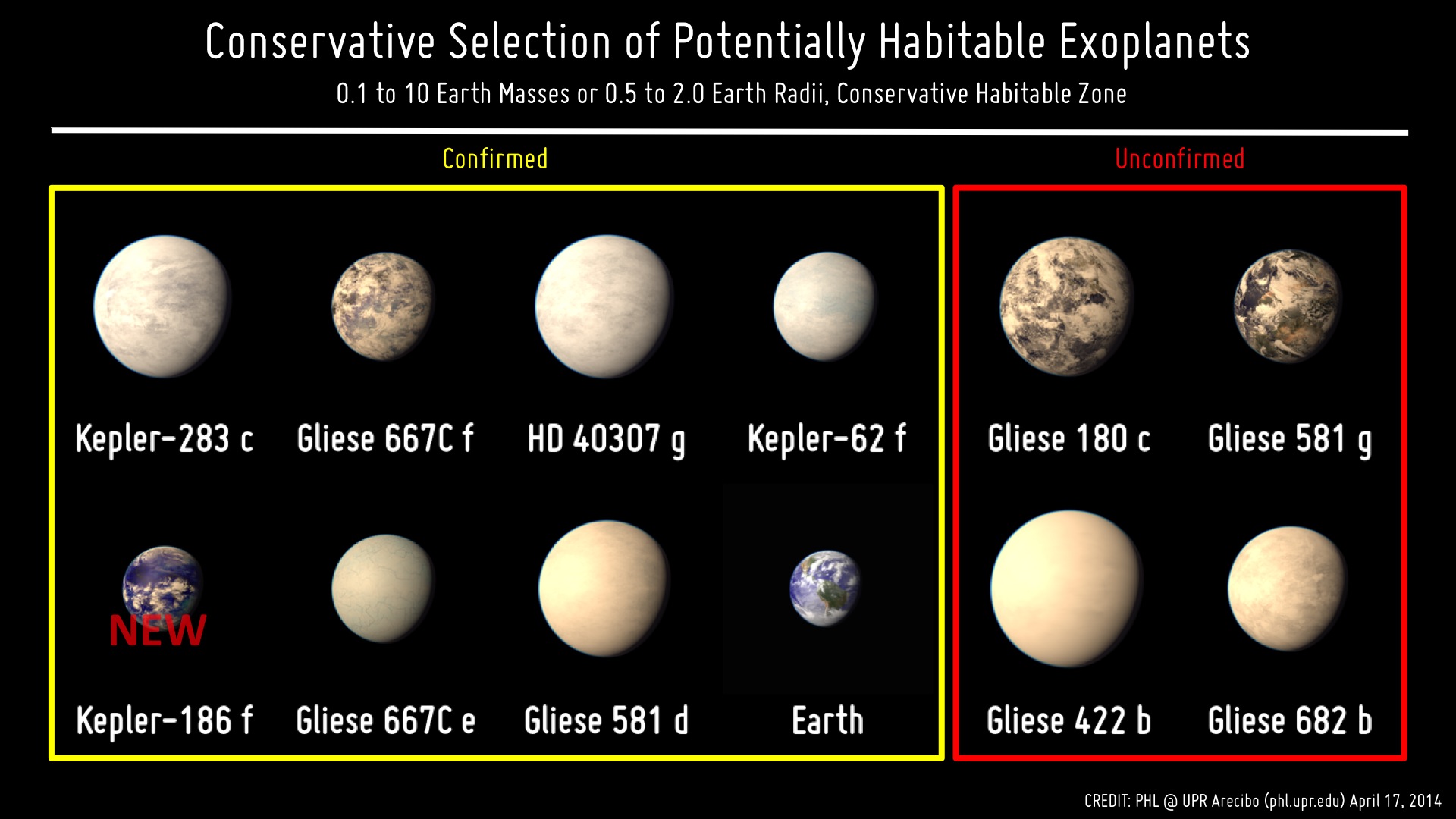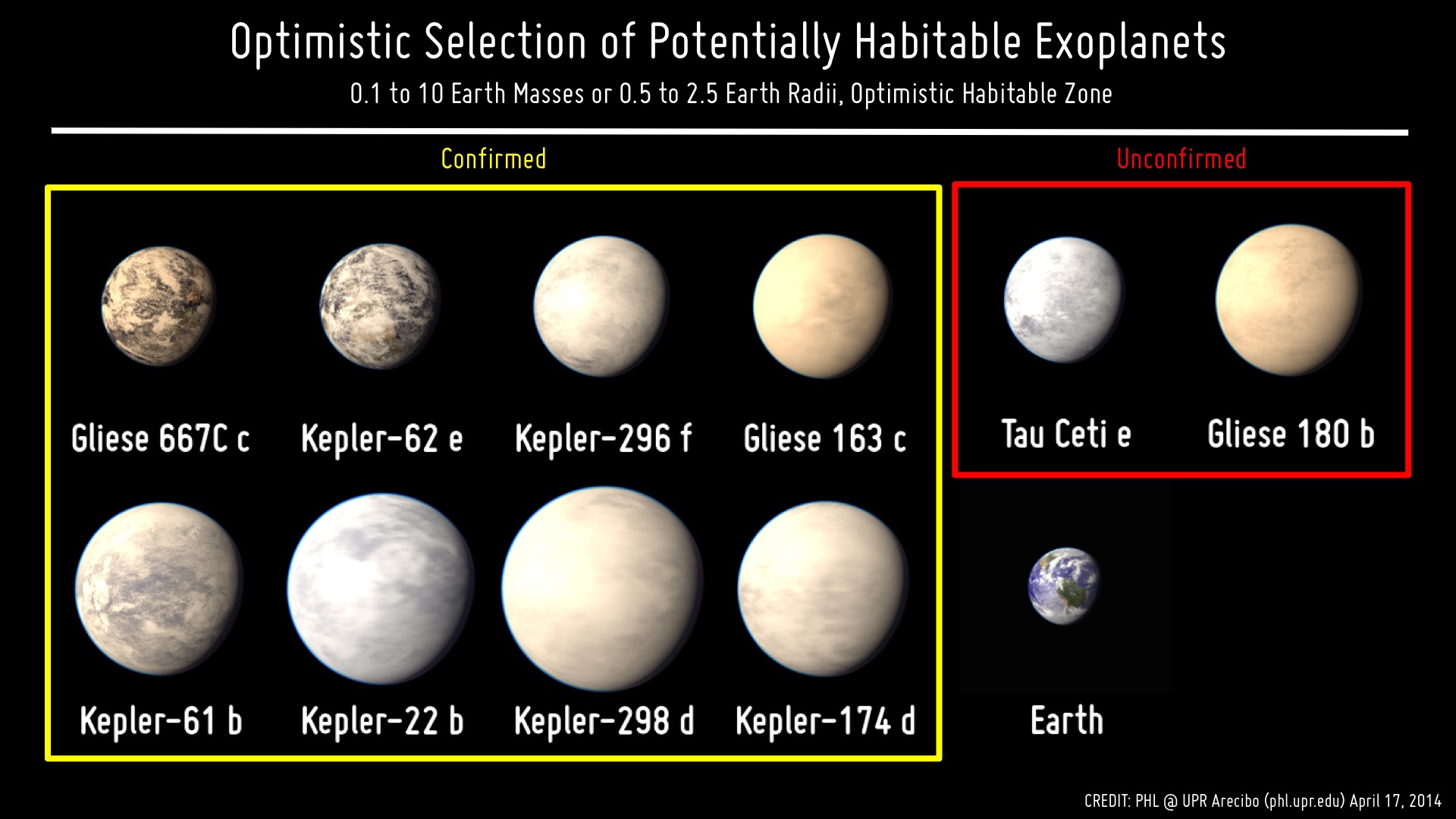 Orbital Analysis
---
These are orbital analyses for all the planets of the catalog. It includes the dimensions of the habitable zone and better estimates of the equilibrium temperature for those planets in elliptical orbits. Each thumbnail links to the orbital diagram. Explanations and orbits for all known exoplanets are available in the 
PHL's Exoplanet Orbital Catalog
.
Location
---