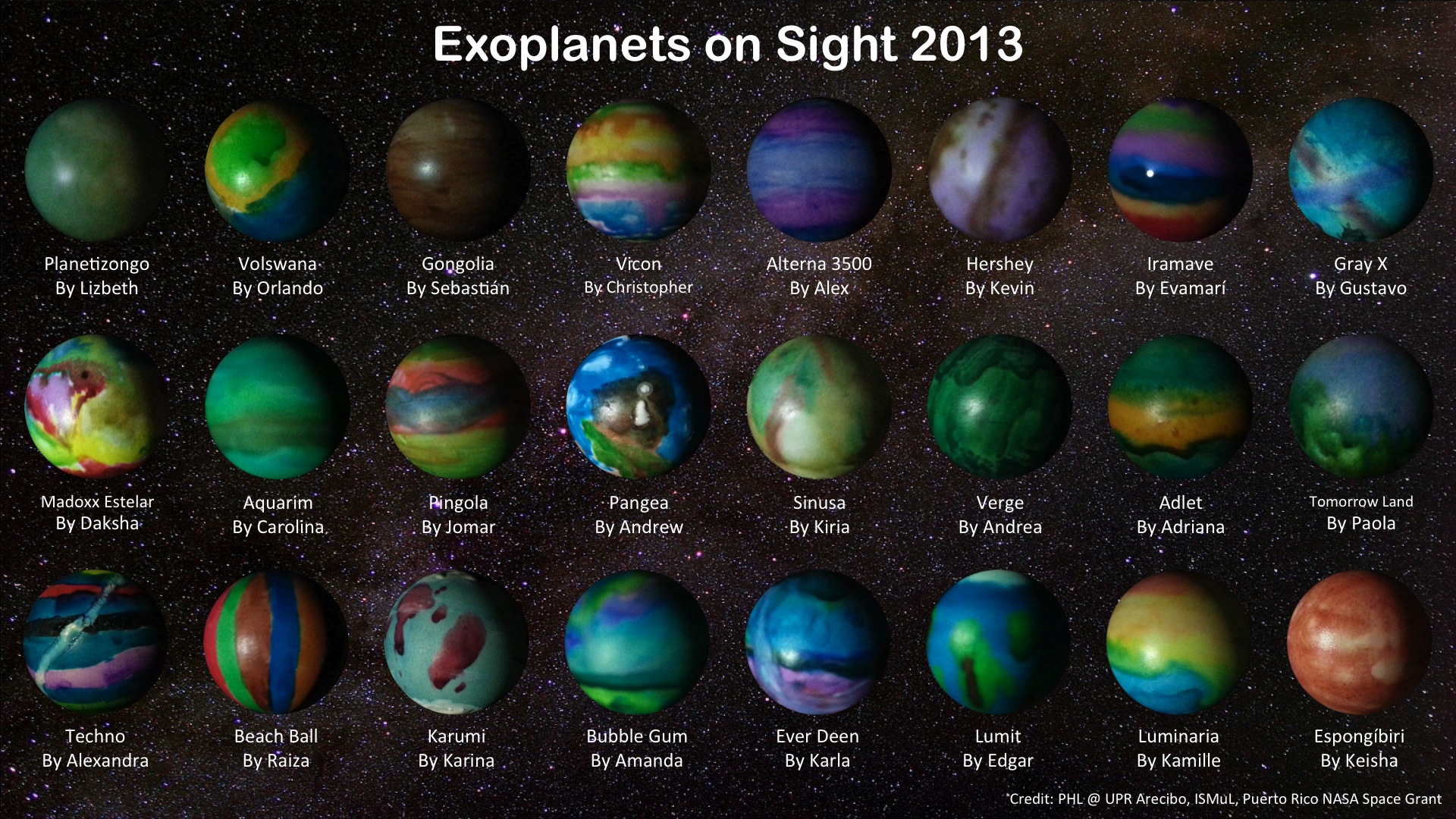 Middle-school students visualize exoplanets as part of 
the ISMuL-NASA STEM Summer Academy 2013
'Exoplanets on Sight' is a workshop for K-12 students where they learn about planets around other stars (exoplanets) and their potential appearance. The main activity of the workshop is to design an original exoplanet based on its composition. A total of 24 middle-school students participated in this three hour workshop as part of the ISMuL-NASA STEM Summer Academy 2013 (June 3-14, 2013) at the University of Puerto Rico at Arecibo.
During the workshop, the students learn the reasons behind the 
distinctive
 appearance of planetary bodies in the Solar System, and exoplanets discoveries. Students are free to create realistic or artistic planetary representations by painting Ping-Pong balls. They are encouraged to differentiate between potential and artistic features in their creations and to share them online.
The workshop was given by Prof. Abel Méndez of the Planetary Habitability Laboratory @ UPR Arecibo. T
he ISMuL-NASA STEM Summer Academy is a two-week intensive program for middle schools students on STEM topics.
ISMuL
(Integrated Science Multi-use Laboratory) is an innovative, multi-level, multi-disciplinary and interdisciplinary center designed to promote the advancement of education in STEM. Funding for ISMuL comes mostly from NASA and Puerto Rico Space Grant (PRSG).