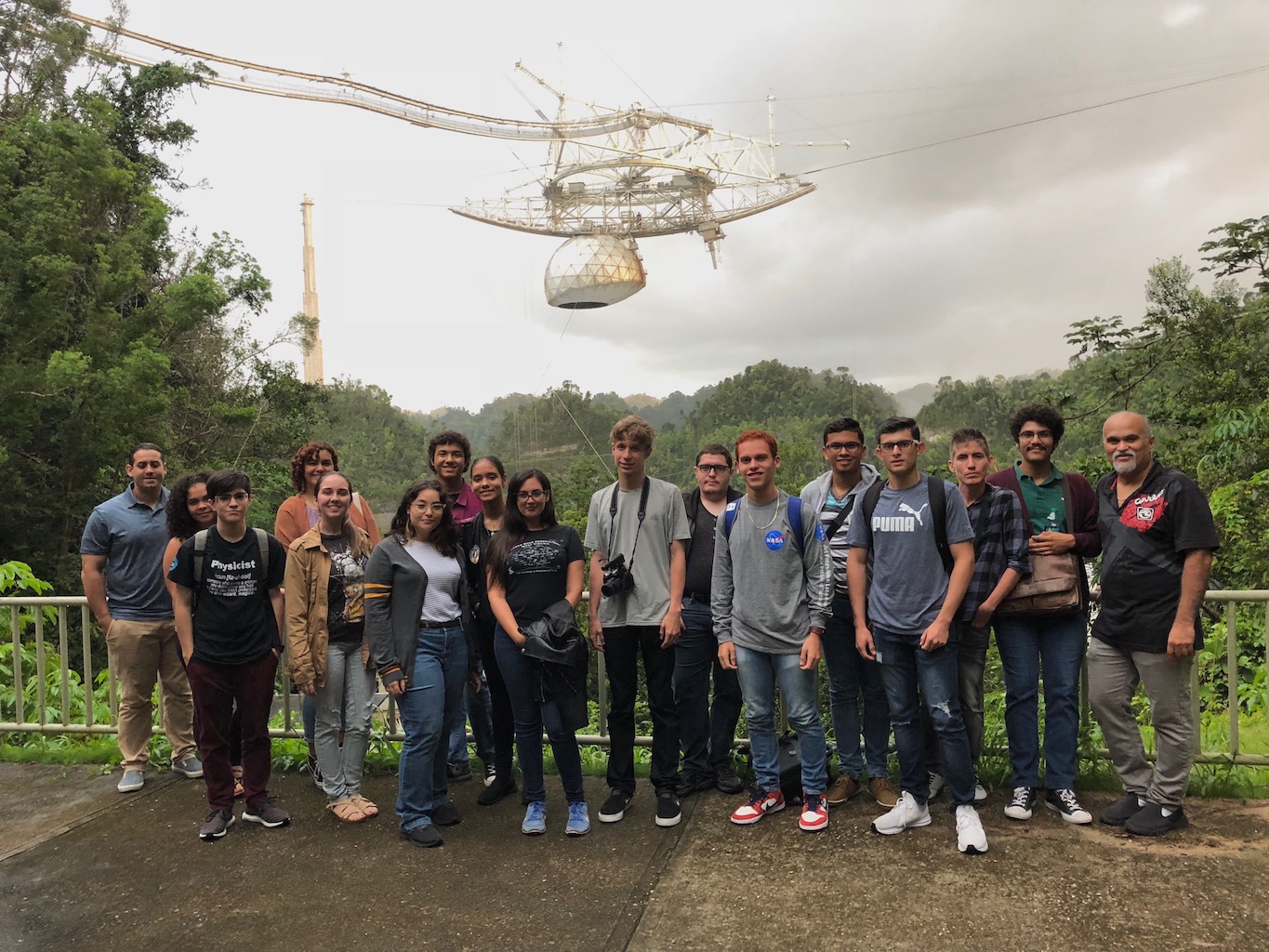 Tuesday, September 11, 2018, from 3 to 9 PM
Library of the Arecibo Observatory
This is an intensive 
6-hour 
introductory workshop for undergraduate and graduate students of physics on using the Arecibo Observatory for scientific observations. At the end of the workshop, students will participate in the observation of
Barnard's Star
. This star is the second stellar system to our Sun and there is indirect evidence that it has planets. 
There is no cost associated with the workshop. 
All printed materials and coffee will be provided. The workshop will be given by Prof. Abel Méndez in Spanish. 
Spaces are limited to only 10 students.
The application form is below.
Workshop Topics
Introduction to Radio Astronomy
The Arecibo Observatory
Preparation for Astronomical Observations
Observing Using CIMA
Data Acquisition
Workshop Resources